​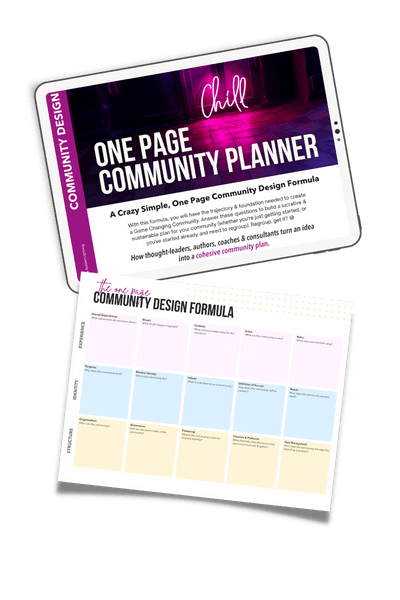 This ONE PAGE Community Design Formula is how thought-leaders, authors, coaches & consultants turn an idea into real community.
There are so many little details to manage & figure out when you start creating your first community. Instead of spinning your wheels or trying to combine random tactics from random people, let's get your idea turned into a strategy. You will use this document as the foundation for your community experience.
​
With this formula, you will have the trajectory & foundation needed to create a Game Changing Community.
​
Answer these questions to build a lucrative & sustainable plan for your community (whether you're just getting started, or you've started already and need to regroup).
Regroup, get it? 😆